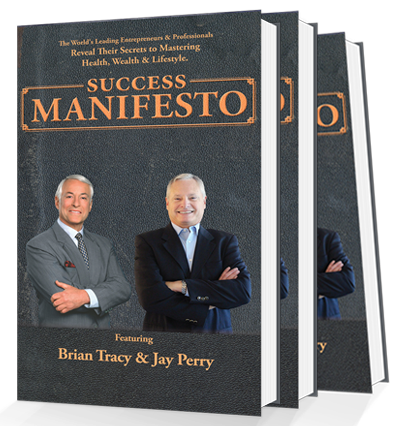 Success Manifesto
Best Selling, Quilly Award-Winning book by Ally Business Coaching's Founder & CEO, Jay Perry, co-authored with Brian Tracy.

Get an edge by gaining insights into what is necessary to be truly successful in all aspects of life.

Learn 8 leadership aspects that will propel you and your people to the top of the game, no matter what field you are in.

Simplify the leadership journey with concise advice and "how to" perspective using what really works for you and your people.
Learn More